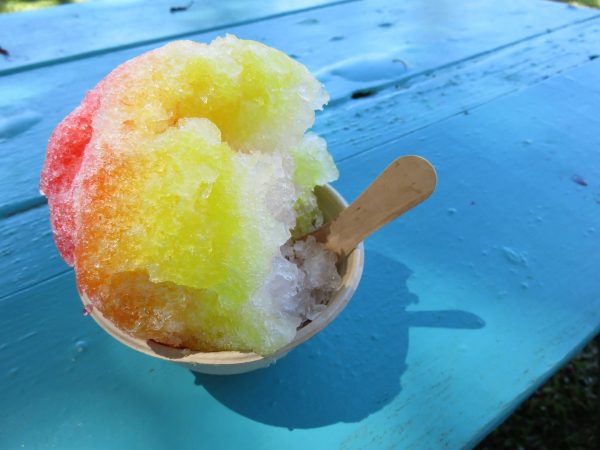 This event ended 1859 days ago
10:00AM - 3:00PM, Sep 1, 2018
Published on August 28, 2018
If you're going to be in McCall over Labor Day Weekend, stop by Legacy Park (1120 E. Lake St., McCall) on Saturday and come say hi to the Midas Gold team and enjoy a snow cone on us. We want to thank you for your ongoing support and answer any questions you have about our project.
In case you need another reason to enjoy a snow cone on the beach, the same day as our event, a Boise-based group will be gathering to protest mining and our project. By joining us you can help signal that you believe in progress, that the  industry and the environment can work together and that it is time to restore the historic Stibnite Mining District. Saturday is about showing our gratitude to our long-time supporters but it is also an opportunity to have meaningful dialogue and help give individuals the facts they need to make an informed decision about our project.  It would mean a lot to us to have you there!
To design a project that will benefit the community, economy and environment we know we need you. We are so grateful for all of the ideas, concerns and input you've shared with us in the past. Talking to you and gathering your input helped shape our plan for the Stibnite Gold Project.
We will always remain committed to having conversations with the community and look forward to speaking with you in the future.