Published on October 14, 2016
Midas Gold and its team of professionals and experts have spent the last five years studying the Stibnite Gold Project site – searching for minerals, considering our options as to how to most safely redevelop the site, learning about the state of the environment and working closely with residents and businesses in Valley County.
We've taken all of this knowledge and experience and have used it to develop our plans for the site's future. Recently, we shared those plans with the U.S. Forest Service and Idaho Department of Lands. They are currently reviewing what we submitted to make sure it meets the regulatory requirements for consideration. Once they are done, we look forward to sharing our Plan of Restoration and Operations for the Stibnite Gold Project with you.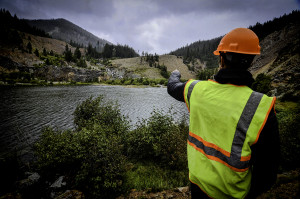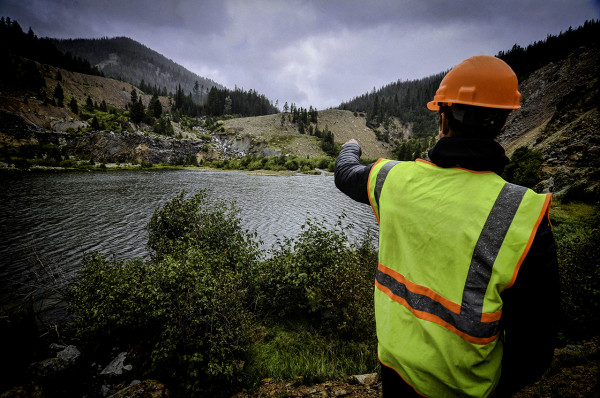 The ecosystem at the Stibnite Gold Project site is in need of healing; our plan is as much about restoring the site as it is about mining it. Redevelopment will allow us to raise enough capital so we can properly take care of the environment. Fish haven't been able to swim past the historic Yellow Pine pit since 1938, almost no top soil can be found in the area today due to extensive erosion and high amounts of sediment are running into the waterways, degrading water quality and fish habitat. Our plan will address these impacts – and we've designed the project so a lot of the restoration work will occur early on.
After exploring the Stibnite Gold Project site, we believe there are over six and a half million ounces of gold at the site and over 180 million pounds of antimony. Currently, there is no antimony being mined in the U.S. and the Stibnite Gold Project site is the nation's largest known resource. Antimony is an important strategic mineral for the United States defense, aerospace and energy industries and we are currently dependent on countries like China, Bolivia and Russia for our supplies.
If redeveloped, the Stibnite Gold Project will create more than 1,000 well-paying jobs for Idahoans and add considerably to the regional, state and national economies. Direct, indirect and induced federal taxes are estimated at more than $500 million and state and local taxes are estimated at more than $200 million over the construction and operating life of the mine. During that same period of time, wages at the site are predicted to be two times the local and state average. Employment opportunities will continue during restoration and ongoing monitoring of conditions at the site once it closes.
We care deeply about Valley County and the people who call it home, including our own employees. Over the last five years, we have spent a lot of time getting to know our community and learning what is most important to you.  Your input helped shape our plans and guide our designs. Your questions drove us to create something better than we could have done on our own and many of your ideas and suggestions have been incorporated into our plans.
When our Plan of Restoration and Operations is made available by regulators, we hope you will take the time to read it and provide us with your feedback.  As always, we will consider and weigh all comments carefully and look to implement those that benefit the environmental, technical and economic characteristics of the project. We are committed to designing a project that takes care of the environment, is safe for our employees and the community, and that will have a positive long-term impact on Valley County and Idaho.