Published on January 18, 2018
At Midas Gold, we know mining and the environment can work together and a recent survey shows most Idahoans agree. In Boise State University's annual survey conducted by the School of Public Service, 80 percent of respondents say mining in Idaho can be done in an environmentally responsible manner. We are in the process of demonstrating that with our Stibnite Gold Project.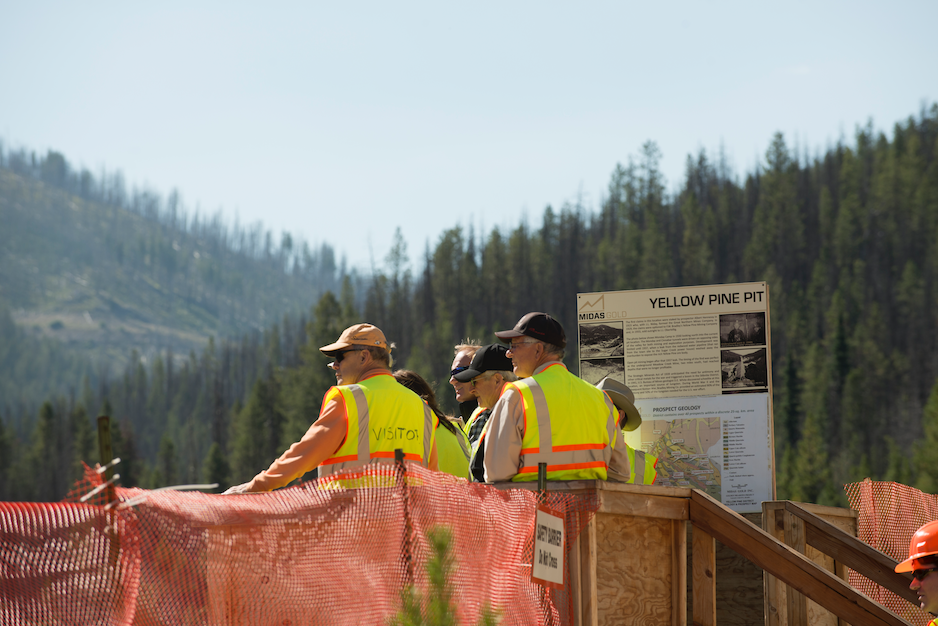 From the outset, we designed the Stibnite Gold Project with the end in mind, asking ourselves how we could leave the area better than we found it. This thinking caused us to ensure restoration work starts before mining ever begins and continues alongside mining. Our plan is working, already we've restored 33 acres of disturbed land, removed tons of scrap metal from the site, planted more than 52,000 trees to help with reforestation and switched to solar power up at site to reduce our dependence on fossil fuels.
Boise State University's recent survey took a deep look at how Idahoans view the state's economy and it showed mining has an important place in our state's future. While many of the participants said they believe Idaho needs to look toward new industries for growth, like technology, they also recognize how important mining, agriculture and timber are to our state's continued success. In fact, 85 percent of those surveyed said they believe natural resource industries, including mining, are extremely or very important to Idaho's economy.
Midas Gold plans to invest $1 billion in Idaho to build the Stibnite Gold Project. We have already invested over $145 million dollars since we first started exploring the site in 2009. Throughout the life of the project, we will directly provide over 500 well-paying jobs to Idahoans and indirectly create hundreds more. We will also provide the U.S. with gold and antimony, important minerals for our everyday lives.
Antimony is a particularly critical mineral and one we currently do not produce in the United States. Antimony is used for national defense, energy production, fire prevention, as a flame retardant in furniture and clothing, for batteries and in everyday electronics. Right now, we get most of our antimony from China. Over 60 percent of Idahoans believe we should lead the way and mine for critical minerals in the U.S. so we can reduce our reliance on foreign mineral sources.
Midas Gold was one of the sponsors for Boise State's survey. You can see the full survey on Boise State's website. The findings reinforce what we are hearing in communities across Idaho. We are excited for the future and proud to be building a mining project that benefits Idahoans, the environment and our economy.