Published on August 17, 2017
The following opinion piece was written by President and CEO of Midas Gold Idaho, Laurel Sayer, and appeared in the Star-News.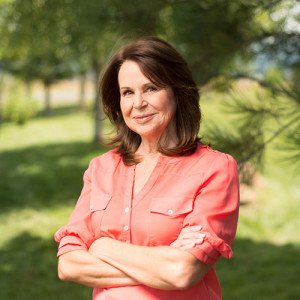 There are a lot of maybes in this world, but as President and CEO of Midas Gold Idaho, I can give you a few guarantees.
I can guarantee that without the Stibnite Gold Project a branch of the Salmon River will continue to flow into an abandoned mine pit, preventing salmon migration; millions of tons of uncontained legacy spent ore and tailings will remain a likely source of water contamination; and, without our project, Stibnite will remain an unreclaimed, abandoned mine site.
Before our project can proceed, I can guarantee restoration of existing conditions will be included in our permits and we will be required to provide funds to remediate impacts from our operations to ensure the site is finally reclaimed and restored.
Most importantly, I can guarantee we are looking to the future. We constantly ask ourselves, our supporters and our critics how can we make mining and the environment work together.
I am a conservationist and I work for a mining company. I've spent my career bringing people together to protect this great state of Idaho that I call home. In helping with the Boulder White Clouds wilderness designation, I learned that doing big things requires traditionally opposing forces to come together for the greater good.
We are doing big things at Midas Gold Idaho. For the past eight years, we have brought people together to make our project even better. We gathered ideas from environmentalists, residents of Valley County, recreationalists, water quality experts, business owners and anyone else who wanted to share their opinion with us.
This feedback allowed us to develop a mining project unlike any other – a project that was designed with the intention of restoring the environment in a place impacted by a century of mining activities that were subject to few regulations, if any. Using community feedback, we changed the project, reduced the footprint, expedited restoration of impacts remaining from historical mining activities, took on solving the largest source of sediment runoff in the watershed, changed the access route and got fish up stream sooner.
We want to restore the site. We will continue working with the community, so we can do it together. Considering different points of view and incorporating new ideas into our project will allow us to do big things.
What won't help, and what will keep Stibnite in desperate need of repair, is instilling fear by using cherry-picked information, inappropriately comparing us to decades old mining projects and ignoring facts that tell the whole story. We are open to criticism, inquiry, and scrutiny of our project on its merits, not on misleading misstatements of the facts.
We need to work together for the sake of everyone who loves Idaho and our public lands. Together, we can grow our economy and generate the profits required to restore the site. And I can guarantee you that will create a bigger, better, future for Idaho.