Published on December 13, 2018
For the past seven years, Midas Gold has planted trees on and around our project site in the historic Stibnite Mining District. This is an opportunity for us to do more than improve the environment up at site, we also use it as a way to give back to our community.
For the last several years, we have partnered with school districts and community groups and donated $1 to their organization for every tree they help us plant. This year, we decided to give our employees a chance to plant trees and raise money for the causes that matter most to them. Collectively, the team planted 3,200 trees and raised money for two Idaho charities.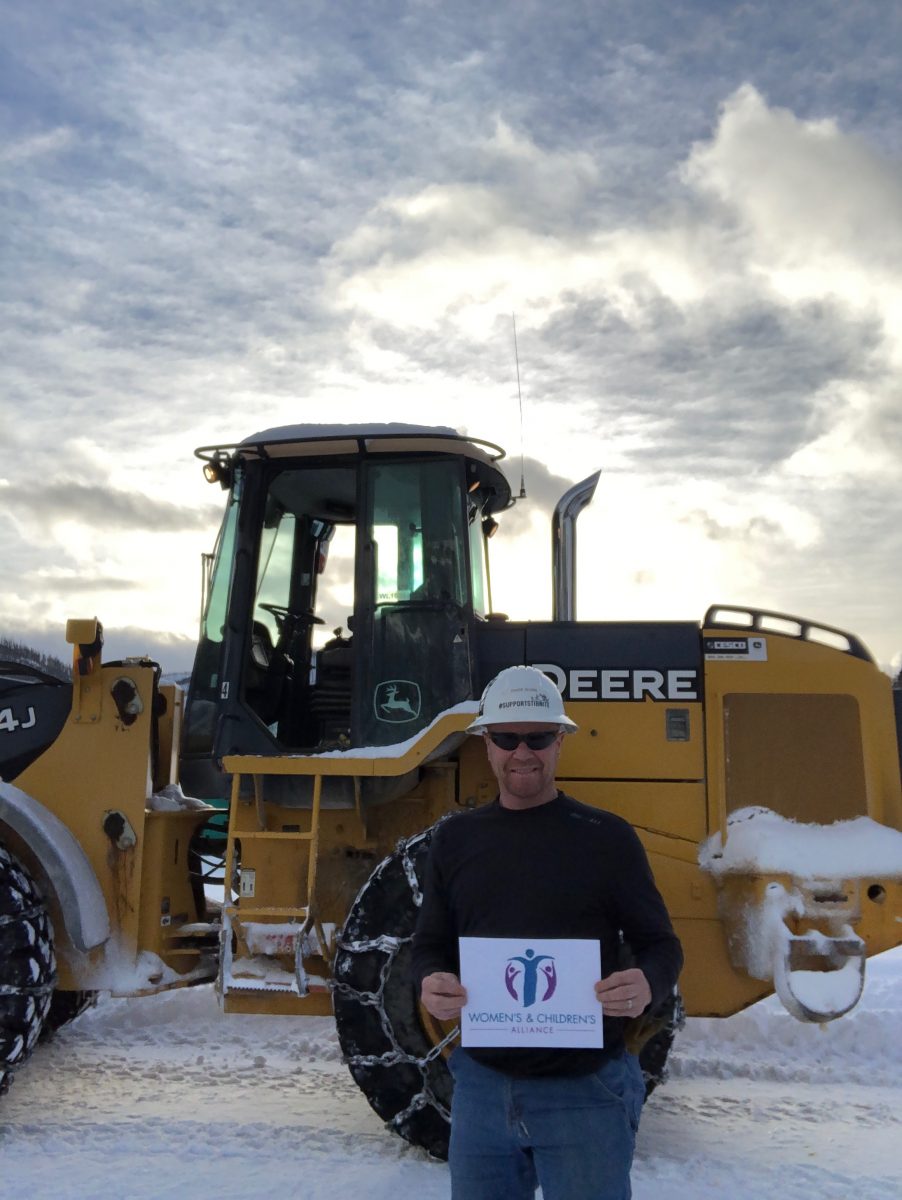 Chuck Eilers, our lead equipment operator for Midas Gold Idaho, encouraged the team to plant 1,600 trees this fall for the Women's and Children's Alliance. This Boise-based organization strives to provide safety, healing and freedom from domestic abuse and sexual assault. Chuck wrote a letter to the Women's and Children's Alliance to send in along with Midas Gold's donation. We wanted to share a part of it with you so you can understand why he and the team chose this organization:
"I was recently moved learning what the Women's and Children's Alliance does through a close family member. Your vital services to women, men and children of sexual assault and domestic violence is so valuable to our community. I was made aware of what you do for those who have the courage to walk through your doors to seek safe shelter, therapy and healing and freedom from abusive, and even violent situations. I was shocked to find out that in our own beautiful community in Idaho, one in three women and one in four men are in an abusive relationship. The majority of those relationships involve children."
Sam Field, our supervising geologist up at site, and the team planted another 1,600 trees at the site on behalf of Gr8ter. For those unfamiliar with the organization, Gr8ter empowers people affected by mental and emotional struggles to overcome the obstacles, stigmas and shame that may be holding them back so they can reach their full potential. For Sam, the choice to donate to Gr8ter was personal.
"I have family members and friends that struggle with mental illness. Seeing their struggles motivated me to give to an organization that is committed to helping them. Gr8ter helps by creating awareness and providing support to people struggling with mental illness."
We are proud to support our employees and help them give back to these two great organizations. This holiday season, if you want to give back, we encourage you to look into supporting the Women's and Children's Alliance and Gr8ter.
If you want to learn more about why planting trees at the site is so important, please check out blog on our annual planting season.