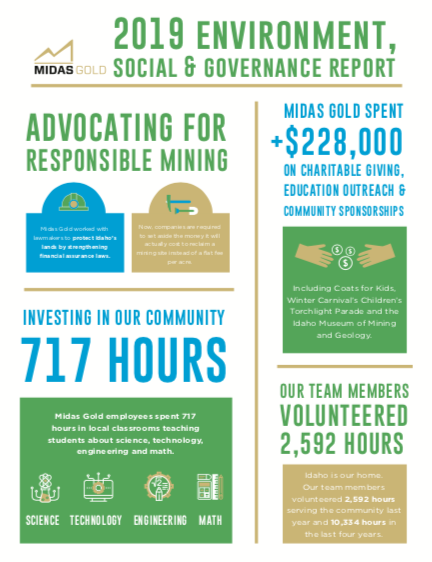 Published on March 28, 2020
Sustainability is as much about taking care of each other and our communities as it is taking care of the environment. To us, they are inseparable.  After all, sustainability is about an organization's economic, environmental and social impact.
While we are excited to share our 2019 sustainability achievements with you, we feel it is important to talk about what is happening in our world in this moment.
Right now, people around the globe are looking for ways to take care of each other and their communities. We are too. Over the last three weeks, we've prioritized the health and safety of our employees by transitioning people to work from home, where possible, and adjusting projects to make sure every employee has consistent work and a consistent paycheck. We are also letting our communities know we are here to help during this time of uncertainty however they might need us. And we will be here when all of this is over, working to be part of the solution and helping our country recover from the severe economic and employment impacts of this current crisis.
We feel so grateful our team is healthy and our company is continuing to progress through the permitting process.
The world is changing. Sometimes that is unsettling. So, for now, we find great relief in focusing on what we know won't change. We know the men and women of Idaho will always be determined and resilient. We know that working together always brings better outcomes. We know families will always work hard to take care of the ones they love. We know we have an incredible opportunity to bring the Stibnite Gold Project to life, provide economic opportunity for hundreds of Idahoans and bring environmental attention to an area that desperately needs it. And most of all, we know our dedication to people and the environment will remain constant.
As you find time, we encourage you to take a look at our 2019 sustainability report. We could not be more proud of our team or more confident of the opportunities the Stibnite Gold Project will bring to Idaho.
Please stay home, stay safe and stay in touch.