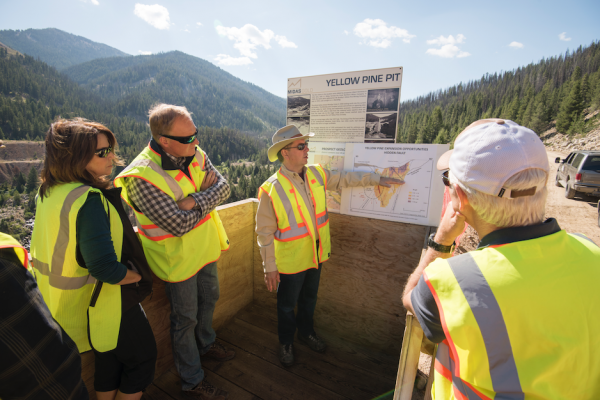 This event ended 1791 days ago
6:00PM - Jan 7, 2019
Published on January 1, 2019
If you believe the City of McCall should join the community agreement with Midas Gold and neighboring cities, now is your chance to make your voice heard. The McCall City Council will vote on the community agreement during a special City Council meeting on January 7.
Now, more than ever, we need people who believe in our project to show up and let elected officials know there is support for the community agreements. If you can't attend the meeting, you can still make your voice heard by sending an email to [email protected].
By joining the community agreement, McCall will have a seat at the table with Midas Gold and the other eight communities who decided to participate and a voice throughout the life of the Stibnite Gold Project. These agreements are designed to ensure we follow through on our promises and continue to be to be a strong community partner. They are not in any way a statement of support for our project. At the end of the day, the agreements are designed to provide a venue for communities to provide direct input on how we can make the Stibnite Gold Project better and help communities coordinate solutions to any concerns that may arise. If this is your first time hearing about the community agreements, you may want to check out our blog to learn more.
It is likely, individuals who oppose our project will be at the meeting in full force. Please attend and help show city leaders McCall residents believe in collaboration and want to have a voice in the Stibnite Gold Project.