IT IS TIME – For a Project Defined by Science and Shaped by Public Input.
By listening to our communities and working through the science-based, inter-agency permitting process, Perpetua Resources refined the Stibnite Gold Project design to further improve the environmental outcomes of the Project. You can review a synopsis of our proposed changes here.
The Supplemental Draft Environmental Impact Statement (SDEIS) released by the U.S. Forest Service evaluates the changes we've made to our plan and identifies our plan as the Preferred Alternative. The SDEIS represents nearly two years of additional study, environmental modeling, and analysis of the Stibnite Gold Project for a total of 6 years of cumulative regulatory study, modeling, analysis, and refinement.  
The SDEIS is an important part of the federal review process and is designed to provide the public with another opportunity to review and weigh-in on the Project. So take a look and let us know if you have any questions. 
Your input is critical as the Stibnite Gold Project moves forward! Please do not miss the opportunity to share your thoughts with regulators.
You can submit your comment by clicking here or visiting the U.S. Forest Service's website.  
If you are interested in reviewing the SDEIS, you can find the full document below. We've uploaded each of the seven chapters individually to make the document as accessible as possible. If you have any questions about the SDEIS, we invite you to get in touch with our team by emailing [email protected].  
Public Meetings
The U.S. Forest Service has scheduled four public meetings in December to allow stakeholders the opportunity to meet with both Forest Service and Perpetua employees to discuss the supplemental Draft environmental Impact Statement and to answer questions. We hope to see you there!
Schedule
McCall | Tuesday, December 6 | 5:30-8:00 p.m. | Best Western McCall | 211 S. 3rd St.
Cascade | Wednesday, December 7 | 5:30-8:00 p.m. | American Legion Hall | 105 W. Mill St.
Boise | Friday, December 9 | 2:00-4:00 p.m. | Holiday Inn Express Airport | 3050 S. Shoshone St.
Boise | Friday, December 9 | 5:30-8:00 p.m. | Holiday Inn Express Airport | 3050 S. Shoshone St.
Join us
Are you interested in learning more about the project or have questions for one of our staff members? Then click below to sign up for one of our upcoming webinars or office hours!
Register Today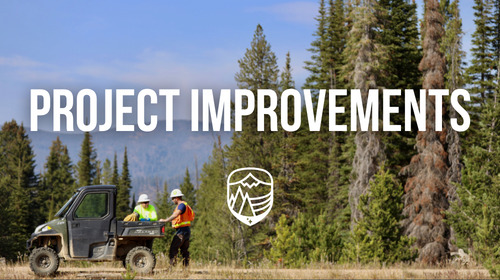 Fact Sheet
It Is Time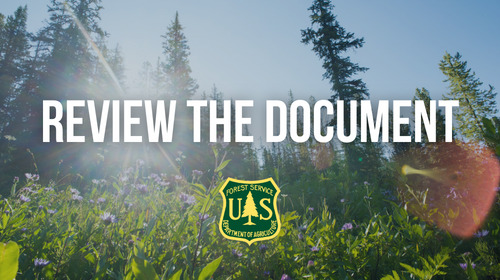 United States Forest Service
Supplemental Draft EIS
2022 Supplemental Draft Environmental Impact Statement (SDEIS)
SDEIS Supporting Documents